Board of Directors
The Upper Midwest Film Office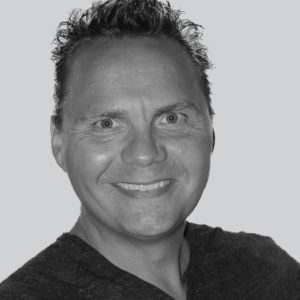 Dan Stocke
Dan Stocke is a modern day renaissance man (or so he's been told, so he's running with it).He seems to get more done in the same amount of time that everyone else has, which is surprising because he still is able to binge watch more than a healthy amount of television.
This may have something to do with his time management skills, or the fact that "screwing around" to him means "getting things done". Here's a few titles he has picked up while "screwing around"
ENTREPRENEUR: Dan has run multiple businesses (often at the same time). Notable successes: he brought Zip-It, the prickly drain cleaner, to market; he brought World Block from near bankruptcy to $5 million in sales (recently sold to an ESOP); his brainchild, Buzz Frenzy, automates Facebook advertising; Sendsome.love sends love-themed artwork to loved-ones around the globe; he produces Duluth's own award winning podcast, Take It With You. Notable failure: Dan developed the 88 acre Coffee Creek Park just as the great recession kicked in. He lost his shirt (thankfully he kept his pants).
SCREENWRITER: Dan and his wife, Christine, have written several screenplays all of which have had some success. "Success" defined as: Hollywood muckety-mucks have said they are great writers, but never bought a script. Dan is hoping that someone tells him that his writing is absolute rubbish and then way overpays anyway. Unfortunately, Dan and Christine have recently won the Golden Script Screenwriting Award and have optioned one of their scripts. Let's all hope the muckety-mucks still are willing to pay an exorbitant sum for their script, or at least make a movie of it.
PHILANTHROPIST: Dan (again with his wife) recently founded The Christine And Dan Stocke Foundation For Excellence In The Arts And Assorted Shenanigans the purpose of which is to strive to fund excellence in the arts and assorted shenanigans (as the name of the foundation would suggest).
Dan loves to yammer on about all of this stuff, so if you enjoy one-sided conversations, buy him a drink and ask him a question. You won't have to say another thing for at least an hour.
---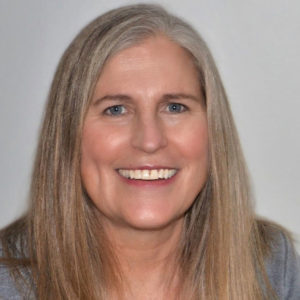 Rhonda Wiiliainen
Rhonda Wiiliainen is a born and bred resident of Northern Minnesota, and she has chosen to continue her adult life in this special part of the country because of its unique opportunities to foster her love of the outdoors and building community.
Rhonda's professional journey began in healthcare as both a department head and a caseload worker at Arrowhead Healthcare Centers and Range Mental Health Care Center. Her success in these roles led to a natural transition to education, where she enjoyed setting up continuing education programs as a department director Hibbing Community College. While she has managed million-dollar budgets, teams of 25 people, and caseloads of 35 clients in her professional life, she is now in a position of working one on one with students in the federally funded college readiness program, Upward Bound. This has been the most rewarding part of her career journey to date. She has years of experience in working with people, she values honesty and loyalty in herself and others, and she takes great joy in helping students develop their skills to better their own circumstances.
Rhonda is a strong believer in serving one's community, and she has a deep love for the Iron Range. She has served on various local boards, steering committees and visioning projects, ranging from community health organizations to teen related and community projects. She is especially proud to be on the Board of Directors for the Upper Midwest Film Office (UMFO), as it combines both her love for the area and her love of storytelling. As a backer and assistant for two feature films created on her own Minnesota property (Pollywogs and Cold November), Rhonda has seen the creation of a movie firsthand and has a great respect for the individuals who create these pieces of art. As the mining industry slows in the area, Rhonda wants to see other industries grow, and she believes that the film and television industry and this area of the country she loves make a perfect fit.
---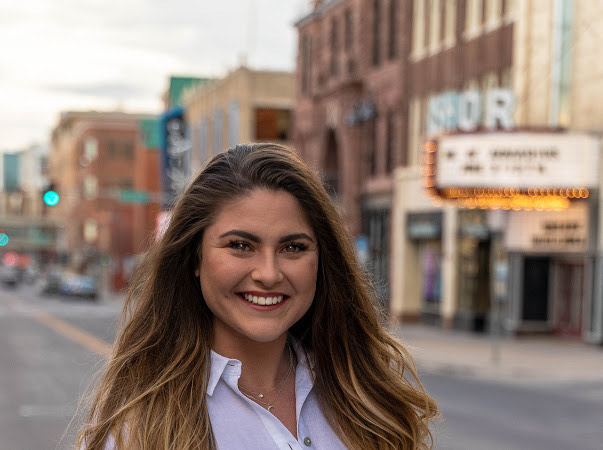 Hannah Alstead
I grew up volunteering and working in politics and also being an athlete. Those passions turned into the beginning of my career in the Legislative Branch and as a cheerleading coach at the University of Minnesota-Duluth after graduating from the University of Minnesota in 2017.
In 2018, I started volunteering time with Catalyst Content Festival as they made Duluth their home. I traveled to LA with local and state leaders to talk about the impact of a statewide film incentive, learn about projects that had the chance to be shot in MN, and advocate for the industry to take a chance on us. At the 2019 festival, I was able to moderate a panel to highlight a creator's submission to raise awareness about child marriage laws across the US, which was an issue the state of MN was taking up that year in the legislative session. Film and production has become another type of passion for me. Storytellers create real change, I am going to do the work with the UMFO to make sure they can keep doing that!"
---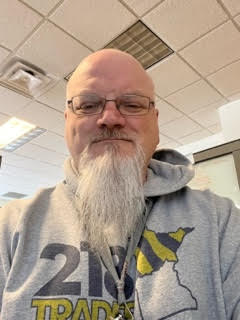 DAVE COOK
People say I am a relationship builder focusing on the unique traits of the person I am working with and the needs of employers. Connecting a job seeker's uniqueness and the company's needs; that's when the magic starts! My goal is to continue impacting organizations, through relationships and plain speech, by quickly getting to and then solving the issue at hand.

Currently focused on training high school youth in career readiness focusing on the trades-218trades.com. Created and implemented a hybrid career readiness class for graduating students; mainly online, but included class lecture. The class covered elevator speeches, personal branding, along with building resume and cover letters. It was based not on how to do it, but why it is done in the first place. Periodically I teach a similar class for the North East Minnesota Office of Job Training (NEMOJT) at the CareerForce location In Duluth
Co-Host of Northlands Sports Page radio show covering local and regional sports in Duluth. on Twitter @NSPRadio
Public Address Announcer for many College and High School sporting events – mainly Baseball and Ice Hockey. Public Addressed the 2015 NCAA DIII Men's Ice Hockey National Championship Tournament held at Ridder Arena at the University of Minnesota
---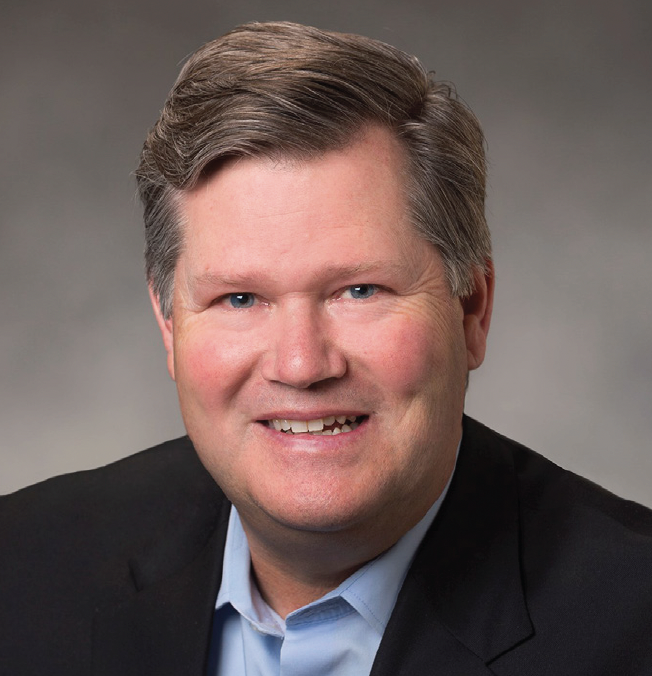 Tom Stender
Tom Stender is a successful entrepreneur, former CEO, and operations executive with 29 years of experience catalyzing exponential growth in the insurance industry. He currently serves as the President of Northern Minnesota Operations for Marsh McLennan Agency, one of the largest brokerage firms in North America. A devoted servant leader, he collaborates with a world-class team, the Sales Leader, and regional CEO to serve the community stretching from Duluth to the Iron Range.
He rose through the ranks within the insurance industry from his initial role as a direct writer insurance agent to become an independent agent, specializing in complex business insurance accounts. After joining Otis-Magie Insurance Agency as Vice President of Sales, Tom acquired majority ownership and began serving as CEO/Chairman in 2010. Within eight years, he guided the agency to follow "Best Practices for Operational Excellence" and nearly doubled office headcount while growing revenue threefold. A distinguished leader, Tom received a UMD Center for Economic Development Joel Labovitz Entrepreneurial Vision Award in 2016 for bolstering regional development.
In 2018, Tom orchestrated the merger between Otis-Magie and Marsh McLennan Agency (MMA). After transitioning to the role of President of MMA's Northern Minnesota Operations, Tom began co-leading the regional team in Duluth, MN. Tom applies a strengths-based approach to team building while supporting the strong collaborations that advance organizational outcomes. Sharing his "30,000-foot view" strategic approach to planning and business, Tom coaches the many talented people from Duluth to the Iron Range to positively impact the lives of colleagues, clients, and communities.  Giving back and being active in the community are Tom's passions. He and his wife, Mimi, proudly provided the catalyst concept and funding for the College of St. Scholastica Stender School of Business and Technology, named in honor of Tom's father, a former President of the college. He also co-chaired a committee to raise over $15M for a new Student Center on the CSS campus. Outside of work, Tom enjoys cabin life.