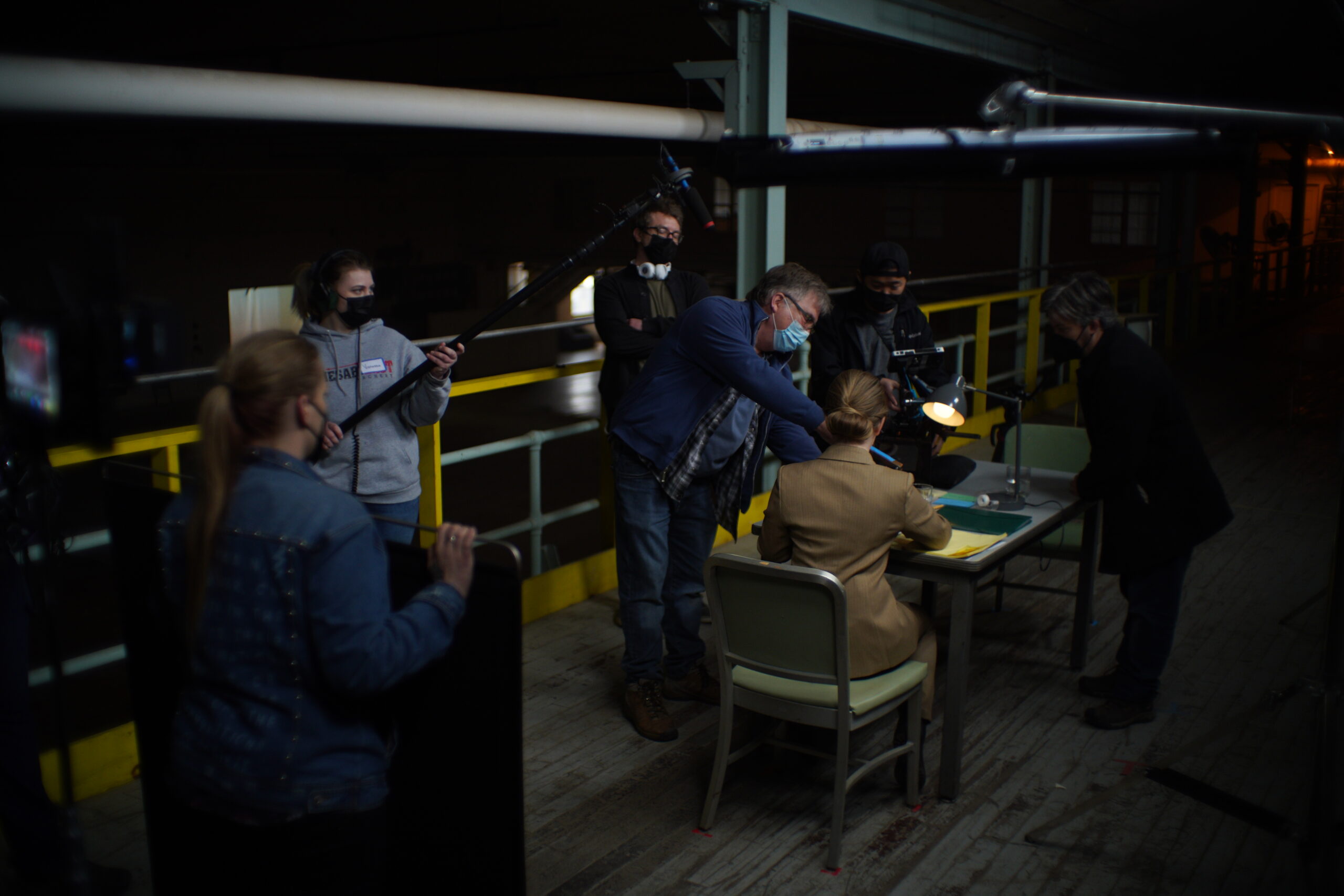 ---
ON SET 3 DAY FILMMAKING EXPERIENCE
10/21/22 – 10/23/22
IN THIS 3-DAY IMMERSIVE WORKSHOP:
Learn the basics of being a professional Production Assistant – the most common entry-level position on a film crew.
Work alongside working professional filmmakers in the making of a short film.
Gain practical on-set film production experience.
Earn an IMDB credit (and therefore a line on your resume.)
Learn how the various departments such as Grip & Electric, Sound, Camera, and Art work together and how best to assist in those departments.
Build invaluable professional connections within the MN film community.
Be eligible for paid PA positions on incoming film productions.
Help produce a festival-worthy short film.
Friday, October 21
10 AM -12 PM, classroom meet 'n greet and overview.
Lunch on your own and travel to Chisholm
1 PM – 5 PM on set with the crew in Chisholm.
Saturday, October 22
Call time at 9 AM, wrap at 5 PM. (specific times subject to change)
Sunday, October 23
Call time at 8 AM wrap at 3 PM. (specific times subject to change)
DAY ONE – INTRODUCTION
"Plan your work, work your plan."
From the concept of our project all the way through our plan of execution, you'll meet the instructors and learn on-set protocols for each department so that everyone is prepped and ready to make our film.
DAY TWO & THREE – SHOOT
"There's nothing like a good ol' film light in a fogged-up studio."
Filming in controlled environments, all participants will be hands-on under the guidance of the department leads, switching between departments throughout the day, making it happen.
Post-Production
"That's a wrap!" Students will be sent a link to the final product to reference!
INSTRUCTOR(S)
This workshop will be led by LOST FORTY STUDIOS and a revolving team of professional filmmakers from the MN film community.
Nickolaus Swedlund, PROGRAM DIRECTOR, and co-founder at Lost Forty Studios
Matt Roy, PROGRAM PRODUCER, and co-founder at Lost Forty Studios
COST $50 – please email exec@uppermidwestfilmtv.org for scholarship information.
CLASS SIZE IS LIMITED In order to be sure you receive as much individual, hands-on instruction, we are keeping this class small.
This program is a presentation of UMFO in partnership with Minnesota North, the IRRRB, and Advance MN.
The program is designed, and produced by LOST FORTY STUDIOS
---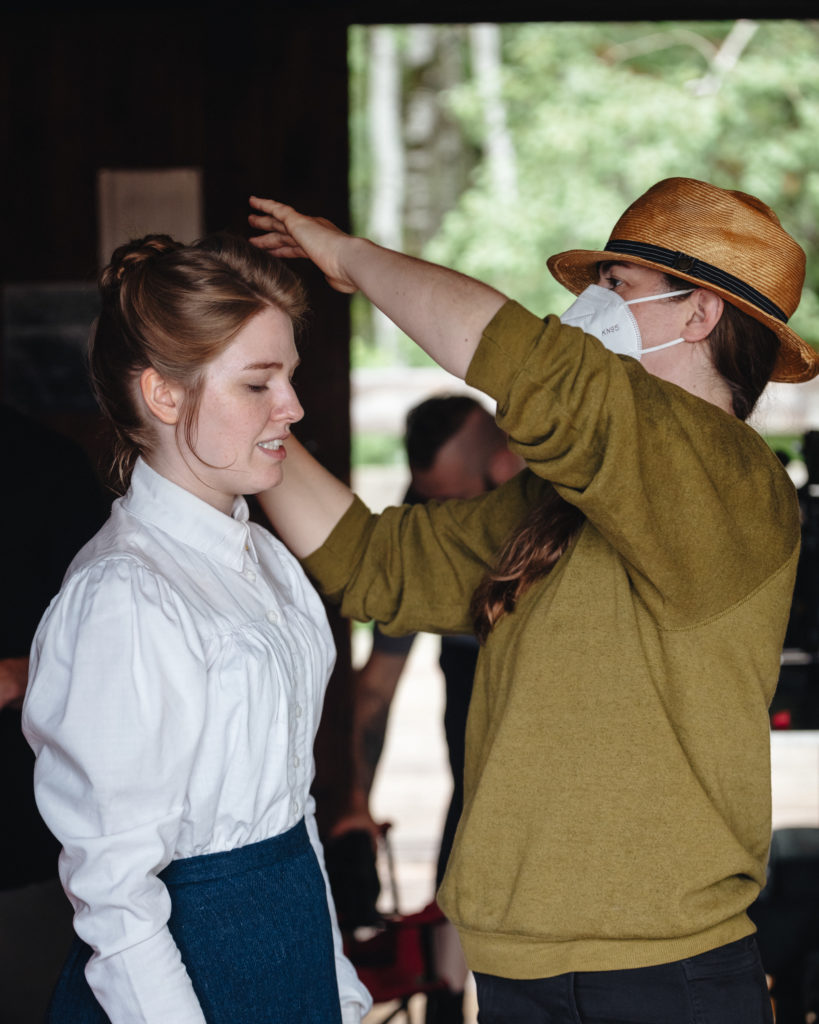 3-day
Hair & Makeup
On-Set experience
Date: COMING SOON
Head Instructor: Ora Jewell-Busche
Location: Mesabi Range College (Eveleth) Days 2 & 3 Location will vary
$50 (scholarships available)
This 3-day workshop is an opportunity for up to 4 individuals to get hands-on experience in a production setting! This workshop is aimed at participants that already have hair & makeup experience (not necessarily in production) and are interested in learning how to transfer skillset into the film and TV industry.
UMFO, in cooperation with Advanced MN and Lost Forty Studio, offers an on-set production experience aimed at getting people the experience needed to work on incoming film/tv sets as Production Assistants. As a part of that experience, they will be doing both a "studio shoot" and a "location shoot" where they actually produce usable content.
Simultaneously, we will offer up to 4 participants the opportunity to do hair and makeup on this set under Ora's instruction. We are offering this workshop at this time in order to get ready for the next set of features being shot this Summer and Fall. Workshop participants will be able to submit their resumes to be considered for paid internships on these projects.
Eligible participants must have some hair and/or makeup experience.
Bring any kit you have for hair/makeup we will have additional supplies that you can pull from if needed.
Scholarships are available – email exec@uppermidwestfilmtv.org for more info
---
PAST WORKSHOPS:
How to Network in the Arts & Entertainment Industry 9/15, 9/22, & 9/29
Festival How To: A virtual panel 8/11
Management & Scouting, the Business of Locations 6/30
3-Day on Set Production Workshop 6/25-27, 10/15-17, 4/29-5/1
Introduction to Production Sound – POSTPONED
Introduction to PA: Virtual 5/17
Set Etiquette: Hair/Makeup & Costume 5/2
Introduction to G&E Hibbing 4/25
Introduction to Camera: Duluth, 2/21
Introduction to Production Sound: Duluth, 2/21
Introduction to G&E: Duluth, 2/20
Introduction to PA: VIRTUAL, 2/20
Crew Introduction & Overview: VIRTUAL 2/18