Workshops & Training
Local Opportunities To Learn
INTRODUCING: THE PRODUCTION WORKSHOP SERIES
Working in TV & film production is largely experience-based. How do you get experience if you haven't had the job? We're here to help! The goal of this series is to provide a basic understanding of set etiquette, chain of command, and position overviews. Whenever possible, instructors will allow time for hands-on experience and equipment familiarization as well facilitate connecting with other workshop participants (this is how we connect crew!)
Participants who complete these workshops would be eligible for consideration as an intern in the UMFO production guide for certified St Louis County rebate productions in 2021.
No experience is necessary!
For scholarship info contact exec@uppermidwestfilmtv.org
---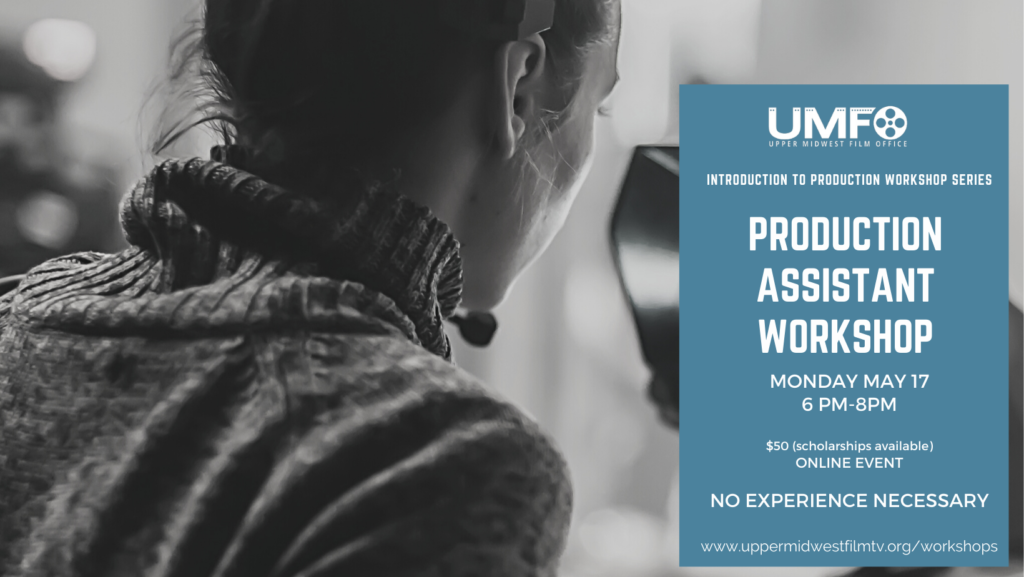 Working as a Production Assistant on a film set, in the field with a television crew or in a studio on a commercial is exciting. It's also hard work that's as rewarding as it is challenging. The number one requirement for a PA is to be ready and that's what this Bootcamp is all about.
The best way to learn practical PA skills is to get the information from pros who work in the business every day. As multi-decade, award-winning television and film producers, we know what it takes to be a successful PA, not only because have we been there ourselves, but mainly because we depend on production assistants as a vital part of the foundation for any project.
We'll get you started, by covering the PA basics:
* Define different types of PA jobs, roles and rates
* Set/field production etiquette
* Set /field production paperwork
* Appearance, Location Releases
* What could possibly happen? Role-playing on-the-job scenarios
* Freelancer basics-starting your own business, marketing yourself
---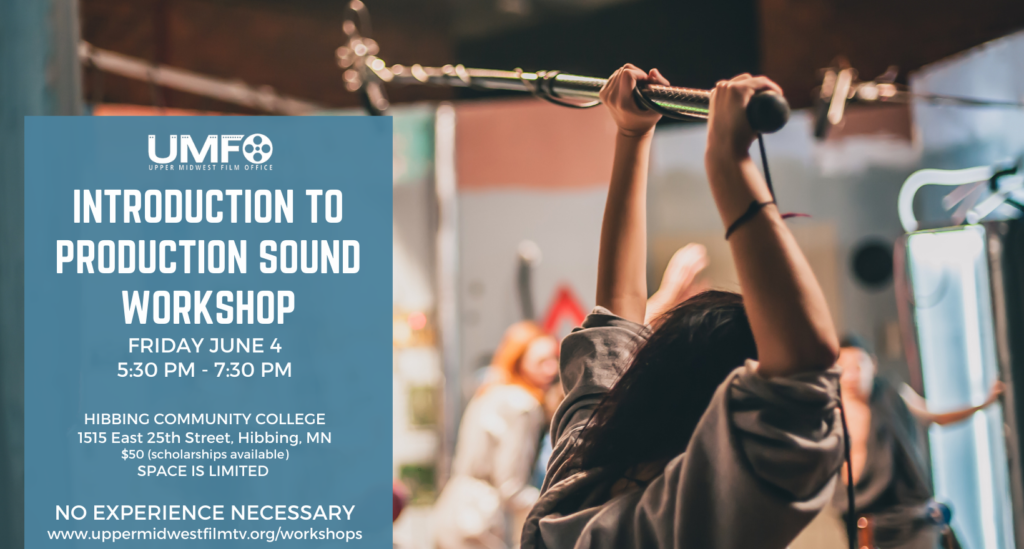 DATE: June 4
TIME: 5:30 PM – 7:30 PM
Instructor: Shaquielle Shoulders
Location: Hibbing Community College
$50 (scholarships available)
This class is geared toward anyone wanting to learn more about working with sound production in either amateur or professional situations. Interested in creating video with better sound for yourself?  Want to transfer your current skills to a feature set?  Know a little bit about sound but want to know more?  Looking to network to find others interested in these things?  This workshop is for you!  

A few of the things we'll cover in this 2-hour workshop:
Overall goals/concepts of production sound
Common sound equipment found on set
Overview of mic types
How to properly use boom mics
How to properly use lavalier mics
How multitrack field recorders work
Checklist to make sure you're getting a good recording
Lingo/terms to know on set
Time allowed for hands-on exercises / practice
---
PAST WORKSHOPS:
Set Etiquette: Hair/Makeup & Costume 5/2
Introduction to G&E Hibbing 4/25
Introduction to Camera: Duluth, 2/21
Introduction to Production Sound: Duluth, 2/21
Introduction to G&E: Duluth, 2/20
Introduction to PA: VIRTUAL, 2/20
Crew Introduction & Overview: VIRTUAL 2/18