Staff
The Upper Midwest Film Office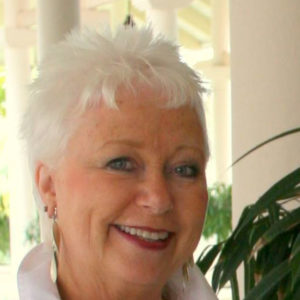 Riki McManus
Chief Production Officer
Riki has been working in the Film and Broadcast Industry for entire career. She began with her own talk show on KQRS Radio in Minneapolis while still in high school.
She went on to the commercial industry in Minneapolis as On Camera and Voice Over Talent. McManus continued as an agent and then became the Director of Plaza Three Model and Talent Agency. She opened the first casting company in Minnesota, Riki Wuolle Casting Company, where Purple Rain was the first feature she casted. Since then, she has cast approximately 20 feature films. She won a Clio Award for a self-promotion piece she did with The Fallon Agency in Minneapolis for her company.
McManus was part of a group of founders for a Film Office in Minnesota. She has served as past President as well as Interim Director of the organization. Since moving to Duluth, McManus and IRRRB Commissioner Mark Philips (formerly MN Power) started the Upper MN Film Office in 1996 as a public/private partnership.
McManus was an integral part of bringing the Catalyst Festival to Duluth with Philip Gilpin Jr. as well as the Duluth Superior Film Festival.
She has been listed in the Who's Who for Women in MN. She has served on the Variety Club Heart Hospital Board in Minneapolis, the Duluth Playhouse Board, Duluth Entertainment and Convention Board, VisitDuluth, Northeast Regional Sustainable Development Board through the University of MN, the Northern Film Alliance Board and Catalyst.
---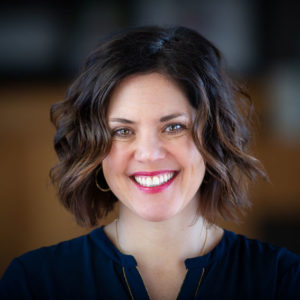 Shari Marshik
Executive Director
Being raised in a tiny town teaches one the importance of initiative, hustle, creative problem solving, and appreciation for what makes rural Minnesota so special.
A true connector, Shari's passion lies in bringing people together to do doing meaningful, fulfilling work that starts ripples of good. She brings over 20 years of business driving results to the office. Marketing strategy, project management and communications are her strengths, and she excels at leading cross functional groups to find common ground and overcome obstacles.
Shari currently serves on the LISC Duluth marketing and communications advisory board. She holds a Master of Business Administration from University of Minnesota Duluth and lives in Duluth with her family and 2 dogs, with whom she spends as much time outdoors as possible.