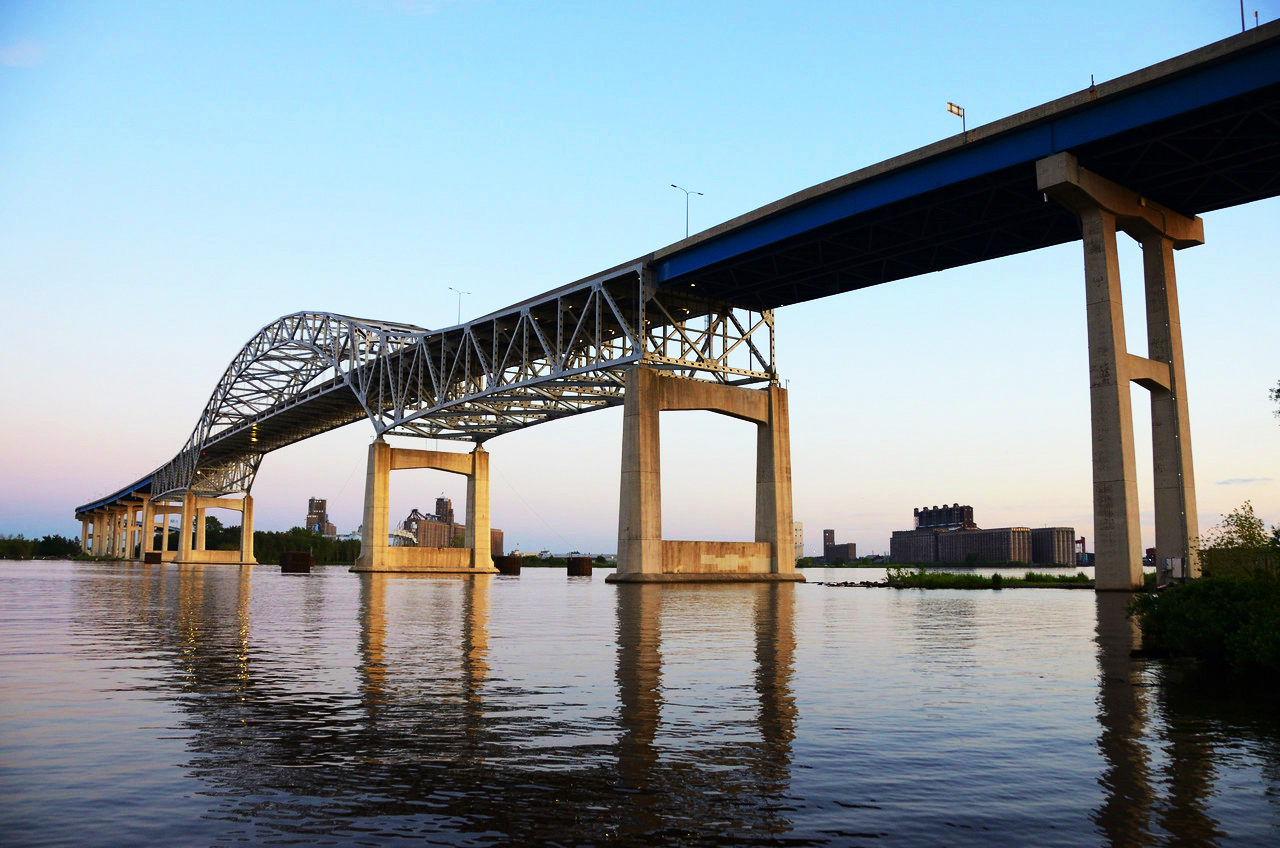 The Ports of Duluth & Superior
Duluth, Superior and St. Louis County encapsulate a series of locations ideal for productions centered on historic and contemporary scenes. With lighthouses, the iconic Aerial Lift Bridge, and miles of rocky shore of varying elevations, it's a wonderfully accessible and richly scenic destination for production.
Lake Superior
The expansive vista of Lake Superior, the largest freshwater lake in the world, is an ideal location for television and film productions requiring expansive, endless horizons of bright blue water. Considering its size, it can easily be used as an ocean location.
Trains & Travel
Also worth considering is the area's rich history in train travel. There are miles of rail within sight of Lake Superior and up into the North Shore. Duluth's Historic Union Depot, located in downtown Duluth and built in 1892, has dramatic period architecture inside and out and is complete with engines and cars from the North Shore Scenic Railroad. The brief commute between Duluth's downtown business district and a myriad of scenic vistas makes for phenomenally convenient access between production locations and lodgings for cast and crew. Plus, downtown Duluth offers a wide variety of creative resources, all within walking distance.
Historic Architecture
Further into the city, period homes and Romanesque Revival architecture abounds — such as the city's former Central High School, with its brownstone façade and soaring tower — offering a compelling skyline and a variety of backdrops for scenes. Historic Glensheen Mansion on the shore is a gem in the eastern Lakeside part of the city. Large two- and three-story Gothic, Victorian, Arts and Crafts, Colonial homes and mansions line the streets of eastern Duluth, which once boasted the most millionaires per capita of any city in the United States.
Industrial Backbone
Contrasting with Duluth's lustrous and richly historic architectural and scenic features, the city's west side is gritty and industrial — the province of factory workers and laborers dating back decades into Duluth's harbor commerce and manufacturing boom days. The neighborhoods are lined by unassuming, yet architecturally pleasing homes dating from the early 1900s through the middle of the twentieth century, as the Industrial Revolution made way for idyllic small-town America.
Houses of Worship
The city is dotted with churches, attesting to its Catholic and Lutheran heritage spanning the last century. Whether brick, stone, or the popular brownstone of the 1880s, these locations offer spectacular background color and texture. Sacred Heart Music Center, just above the fray of Duluth's bustling downtown, is a 19th-century church repurposed as a concert venue and recording studio.
Theater & the Arts
The Historic Arts and Theatre District boasts the restored art deco-inspired NorShor Theater, utilized by independent theater companies operating in the area. Duluth has more art galleries and artists per capita than almost any other similarly sized city in the Midwest. A multitude of craft breweries populate the eastern and western anchors of the city's nightlife, including Fitger's Historic Brewery Complex. Beautiful Canal Park features hotels and lakeside dining and shopping.
Scenic Overlooks
Above the city, the winding ribbon of Skyline Drive, built in the early 20th century and championed by Duluth's longest-serving mayor, Samuel Snively, provides extraordinary views of the entire city and east into Superior, Wisconsin and beyond. Duluth's iconic Enger Tower, a stone observation edifice, opened in 1939. The tower sits within Enger Park, a skyline oasis complete with a decorative Zen garden and a Japanese Peace Bell, given by Duluth's sister city of Ohara-Isumi. The park is a popular wedding location that showcases stunning views.
Urban Trails
Within the city limits there are natural, almost unbelievable, gems to be found just steps from otherwise busy city streets. Chester Creek and Chester Park are oases of natural beauty unspoiled by modern development. Rushing falls, weathered rock, pooling water and overhanging cliffs with well-worn trails present the opportunity for compelling shots and sequences easily and quickly accessed from any point in the city. Additionally, Tischer Creek, near historic Glensheen Mansion, is a creek canyon in the middle of Duluth with similar qualities.
Parks
Closer to the lakeshore, the resplendent Rose Garden is a destination as much for local residents as it is for tourists. Framed by hundreds of rose bushes in a sculpted setting, spectacular views of Lake Superior serve as an ever-changing canvas for any scene. Past Canal Park, Duluth's tourism epicenter, Park Point is a prime location for beach scenes.
Superior, WI
Wisconsin Point, on the other side of the state line, features miles of sandy beach with nearly limitless views of the lake. Leading into the city of Superior, the feel is decidedly Midwestern, with a blue-collar, industrial and manufacturing vibe.
Within the city of Superior is a 4,400-acre forest — the third-largest forest within a city in the country — ripe for filming. The forested beauty of the area offers prime outdoor locations. Closer to the lake, Barker's Island and its marina are dotted with sailboats that punctuate the beauty of the lake on gorgeous summer days and evenings, giving the area the look of coastal shores.
All of the region's locales are within driving distance of local music, theatre, arts, culture and finely appointed lodgings that will entertain and accommodate virtually any production team, with convenient access to major highways leading to Minneapolis and Saint Paul. The Duluth International Airport — with direct flights to Minneapolis and Chicago several times each day — makes travel directly to and from the city from points across the country easy and timely.
Sources
Sources: City of Duluth, City of Superior, Minnesota Iron Range Tourism Bureau, Visitor Guide to Minnesota's North Shore of Lake Superior